Boston Garden
Crafted from the Parquet
Share Your Passion for the Past
Tokens & Icons brings new life and purpose to familiar objects that have a story to tell.
Rare & Special
SEE ALL
gifts for your rare and special
Custom & Corporate Portfolio
Tokens welcomes the opportunity to partner with teams, leagues, museums or companies on unique custom projects, like sterling silver cuff links made from soccer balls. If you have material that is being cycled out for wear or have an event to mark, please reach out to us. These may mark a renovation, an event or a franchise history moment with the goal of creating an impactful gift for stakeholders or an exclusive item for a retail effort.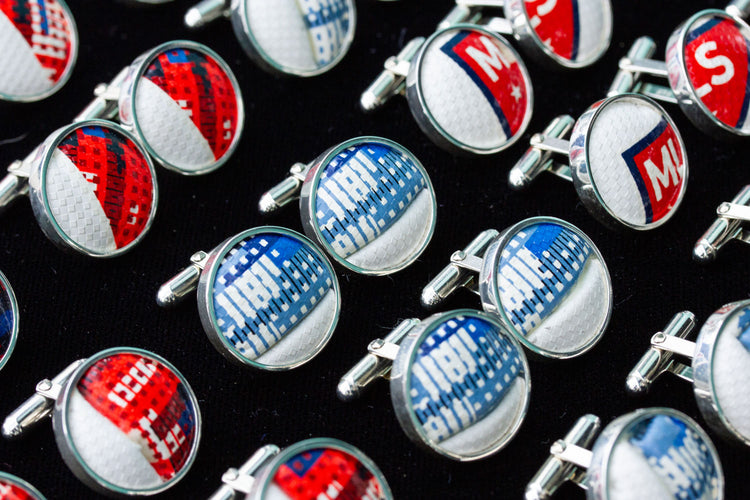 What Makes Tokens Tick
Over the years Tokens has been admired for salvaging that which was destined for landfill and chastised for destroying things in perfectly good working order, like a vintage typewriter. Is it Rescuing, Recycling or Desecrating? We think of ourselves as simply taking existing materials, things that may now be unwanted but due to an emotional connection, we just can't stand to let go of. Real, existing materials for real, existing passions.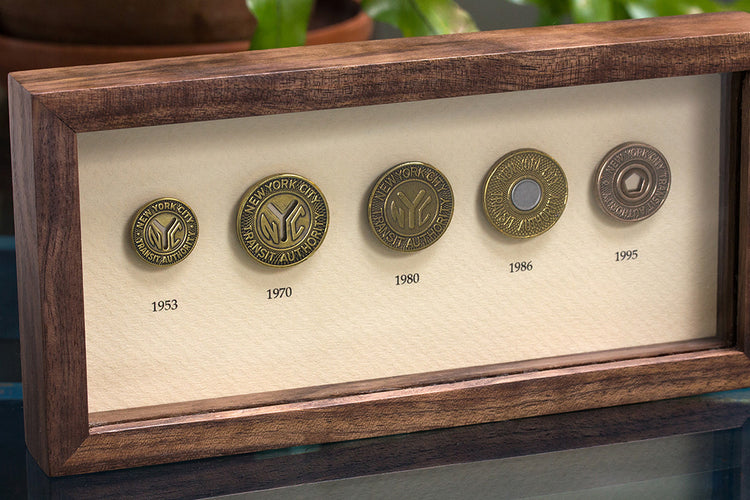 Waste Less - Remember More
Our first visit to the ballpark. You may remember never having seen grass cut so precisely, dirt that looked clean and wondered how a hot dog could smell so good. You sat in a weathered, wooden seat complete with gum on the bottom. Those old wooden chairs were there for all of it and we wanted to preserve and transform them into something that could get used, shared and maybe even win a smile as you think back on the grass, the dirt and the dogs.